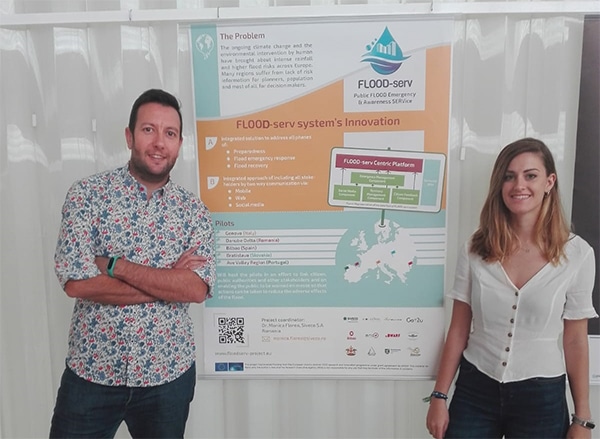 Our partners from Answare, Raquel Yuste and Jesús Martínez, participated at the event that Brigaid project organized in Cartagena, Spain on the 18th and 19th of October 2018.
EU funded projects under the Horizon 2020 programme related with resilience in floods, droughts and extreme weather were invited to this event in order to learn more from each other and explore ways of exploiting their results.
Within this context, the first day of the event our partners presented the FLOOD-serv project during the session that was mainly focused on the exploitation results. During the second day Raquel and Jesús presented a poster of our project in El Batel Auditorium of Cartagena.
from to
Events Project News