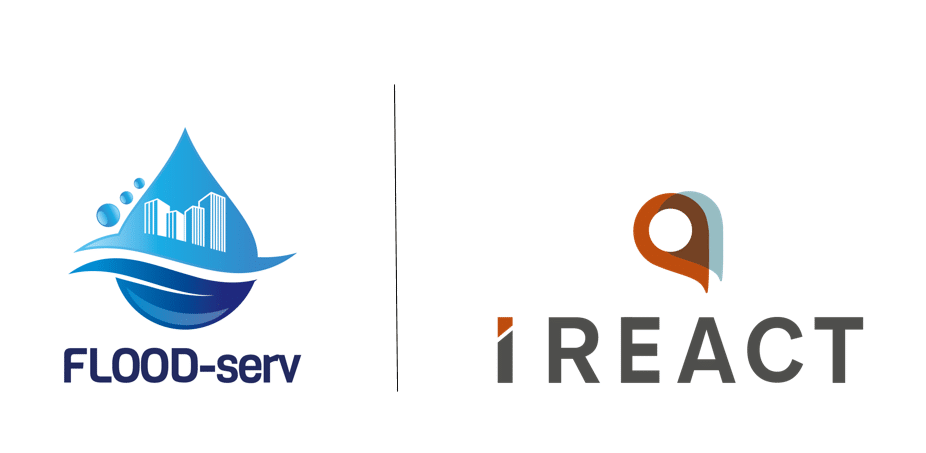 FLOOD-serv is happy to announce the establishment of a fresh communication liaison with the I-React project. Our project has become a member of the I-REACT stakeholders list and together – with the rest of Horizon 2020 projects – aim these collaborations translate into solutions that have a real social impact.
Moreover within the same context we have included I-REACT in FLOOD-serv related projects list and you can find it here.
I-REACT aims to develop a solution through the integration and modelling of data coming multiple sources. Information from European monitoring systems, earth observations, historical information and weather forecasts will be combined with data gathered by new technological developments created by I-REACT. These include a mobile app and a social media analysis tool to account for real-time crowdsourced information, drones to improve mapping, wearables to improve positioning, as well as augmented reality glasses to facilitate reporting and information visualisation by first responders.
With this approach I-REACT will be able to empower stakeholders in the prevention and management of disasters. Citizens will be involved in reporting first-hand information, policymakers will be supported in the decision making process, and first responders will be equipped with essential tools for early warning and response. Overall, I-REACT aims to be a European-wide contribution to build more secure and resilient societies to disasters.