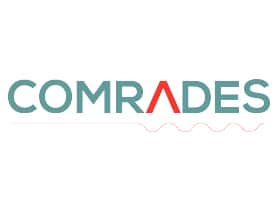 We are glad to announce a fresh collaboration with the COMRADES project and welcome it to our network! The COMRADES project will create a community resilience platform to help communities to reconnect, respond and recover from crisis events (e.g. floods, hurricanes, earthquakes, wildfires etc.).
The platform will encourage community-wide participation, by enabling local (communities in crisis zones) and remote (digital activists and responders) individuals and communities to come together and share knowledge through their crises reports (community reporters), to produce and access filtered and quality collective information, and to be connected with others based on emergency needs and offers. The project has received funding from the European Union's Horizon 2020 research and innovation programme.
You can learn more about the COMRADES project by clicking here.